ASCA TRANSFORMS YOUR SKIES!  FOR FSX, FSX:SE, P3Dv5 (non-EA mode), P3D v4 and P3D v3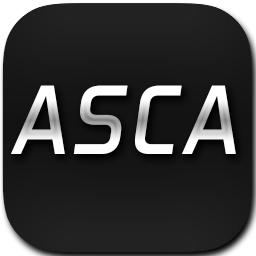 Notice: ASCA content is NOT compatible with Prepar3D v5's EA mode (Enhanced Atmospherics) and will not be visible when this mode is enabled, as visuals will be replaced by trueSKY clouds and skies.  ASCA content for P3Dv5 is limited to non-EA mode only, where it will operate normally as expected in the traditional "FSX-style" cloud representation.
Active Sky Cloud Art (ASCA) is a new kind of graphics add-on for Flight Simulator X and Prepar3D that incorporates brand new technologies and content types to transform your skies and significantly increase realism, variation and dynamics.
The technology behind ASCA includes optional tight integration with Active Sky 2016, ASP4 and ASP3D (in non-EA mode) to enable features such as Real-Time Texture Dynamics, which allow you to manually change or have your textures automatically changed multiple times throughout a flight without the need to shut-down and restart your simulator! The variation experienced throughout a flight with AS16/ASP4/ASP3D + ASCA is unprecedented, especially when flying through areas of varying weather conditions and severity. In addition, in ASCA's Full Dynamics theme, simultaneous variation of up to 8 different texture sets (128 cloud textures total) are provided including simultaneous texture resolution to provide increased performance for certain cloud types that don't require high resolution (such as overcast layers).
ASCA's graphical content includes replacements/enhancements for everything above the horizon: Cirrus clouds, Cumulus clouds, Stratus clouds, Thunderstorm clouds, Sky colors and Lighting. But in addition to the graphical textures, ASCA also includes something very different: Brand New 3D Cloud Structures, which replace and/or enhance nearly every aspect of the cloud scene within the simulator! Thunderstorms are bigger, overcast is more full, light "few" humilis-type clouds are more visually appealing, and all cloud scenes are specifically tuned to match the ASCA texture content and provide maximum realism.
A primary design focus for ASCA was performance.  From solid overcast, to towering cumulonimbus, everything was designed for the best visuals with minimal performance sacrifice.  Careful 3D modeling of cloud structures and textures enables this, while creating realistic and unique variants of the real-world cloud types including stratus, nimbostratus, altocumulus, altostratus, cumulus humilis, cumulus mediocris, cumulus congestus, towering cumulus, stratocumulus, cirrostratus, cirrocumulus, cumulonimbus incus, cumulonimbus calvus and more.
SP3 brings P3D v5 and ASP3D integration in non-EA mode.  Also included is SP1 and SP2 which brings brand new softer cloud textures, a new cirrus set, revamped original cloud and sky textures, new natural sky color sets, new integration and API capability, improved overall resolution, improved overcast depiction, new geographic wx-influence profiles, and several new UI features including new options, plus more!
SP3 upgrade is available absolutely free of charge to existing ASCA users. Visit our downloads page to download right now! 
---
BUY NOW
---
ASCA works with FSX, FSX:SE and P3D v3.2+ with a single license.  Upon purchase and download, you'll be offered a base download and an optional HD resolution pack download.  Without the HD resolution pack, your cirrus/cloud resolution settings are limited to 2048×2048.  With the HD resolution pack, 4096×4096 resolution becomes available.    
Active Sky Products are offered via several authorized re-sellers.  Authorized re-sellers include: SimMarket, Just Flight, Aerosoft, Flight1, FlightSim.com Store and FSPS Store.  Notice:  Purchasing from an unauthorized re-seller may result in modified pirate software and/or malware and will result in that product/license being deactivated and unable to be used.  Please purchase only through the authorized re-sellers.
Please click on your desired preferred re-seller:




*** Resellers may offer different base currency, policies and effective pricing.  Check with your reseller for details ***
---
QUICK LINKS
---
---

---
FEATURES
---
FULL INTEGRATION WITH AS16/ASP4/ASP3D
ASCA has several game-changing features and fully integrates with AS16, ASP4 or ASP3D (non-EA mode) for the ultimate in weather + visuals
ASCA can work with any weather engine (or default weather) but is designed for tight AS16/ASP4/ASP3D integration – Dynamic texture loading requires AS16/ASP4/ASP3D (non-EA mode)
---
 NEW CLOUD TEXTURES, 
CIRRUS CLOUDS, AND
 SKY COLORS
You asked, we listened! In addition now ASCA SP1 includes additional newly improved overcast models, 6 new soft-style cloud texture sets, 7 new hyper-natural sky color sets with improved high-altitude saturation, vibrance and brightness graduation, a new cirrus cloud set, reworked and improved original cloud sets and sky color textures, remapping of all associations and definitions, new UI-based weather influenced configuration, and a new Art Tools API are just a few things that have been added in ASCA SP1.  Improved overall resolution, better dynamics, new geographic selection influence, and more user options are also included.
You can now create your own custom content and make it ASCA and AS16/ASP4/ASP3D compatible with full dynamics capability, with just a few clicks of the mouse – enjoying full weather and geographic profile selection influence. Currently, Sky Color textures are supported, and more categories are planned to be added soon.
We hope you'll agree that ASCA SP1 is a major step forward in the ongoing effort to provide the most realistic and dynamic weather visual experience possible.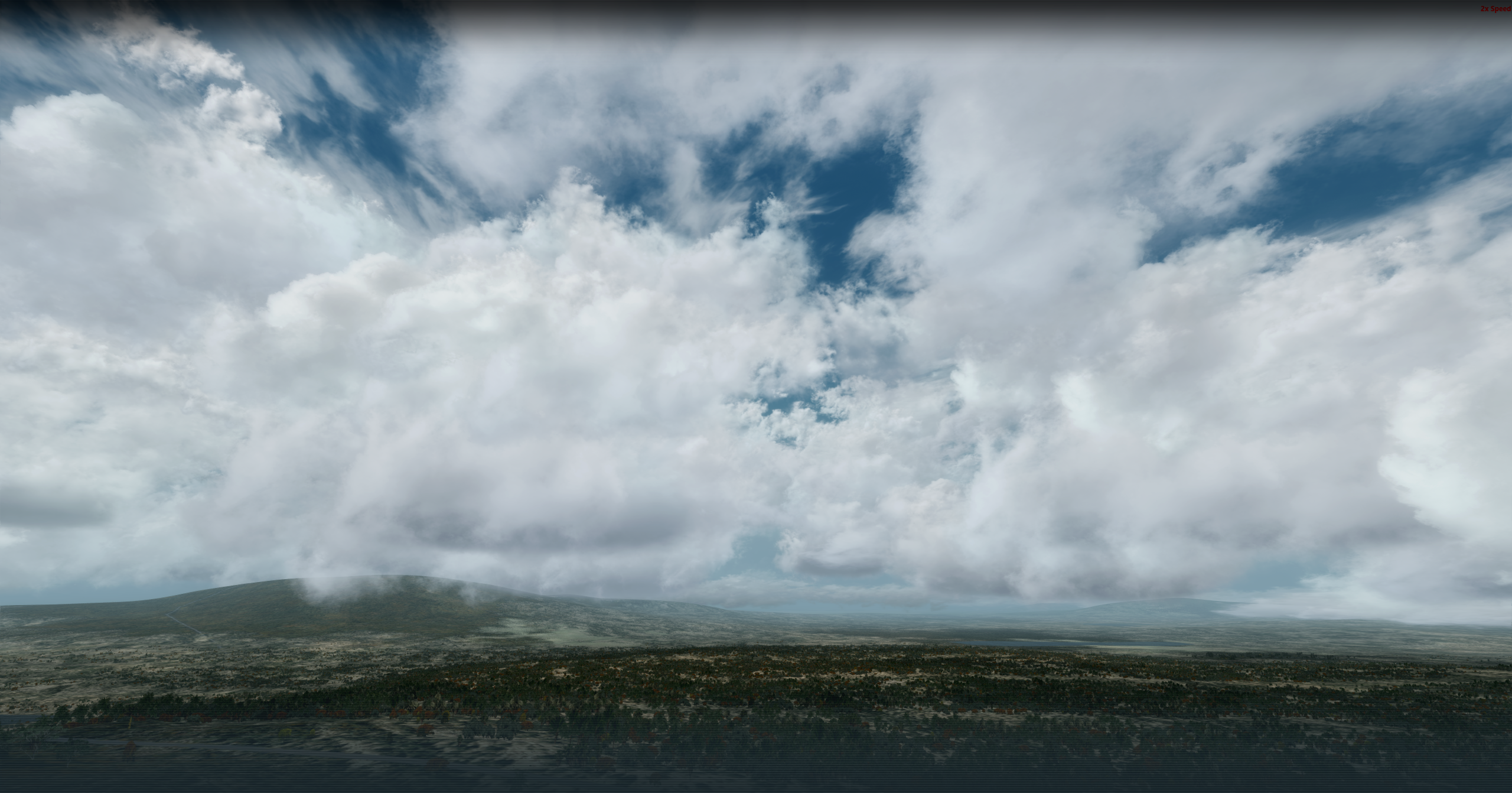 ---
REAL-TIME DYNAMIC TEXTURE LOADING
No need to shut down the sim: Clouds and sky can change instantly (user-initiated) or smoothly (automatic) and fully weather-influenced as desired in real-time for the ultimate in variation and realism (requires AS16/ASP4/ASP3D)
---
 NEW 3D CLOUD STRUCTURES
A large assortment of new cloud models for all varieties and types of clouds are included! 

                                    
---
SET IT AND FORGET IT
Choose a dynamic theme, activate it, and let AS16/ASP4/ASP3D + ASCA do the rest

---
 ADJUSTABLE FULL DYNAMICS OVERCAST RESOLUTION SETTING
You can now customize overcast to the resolution of your choosing.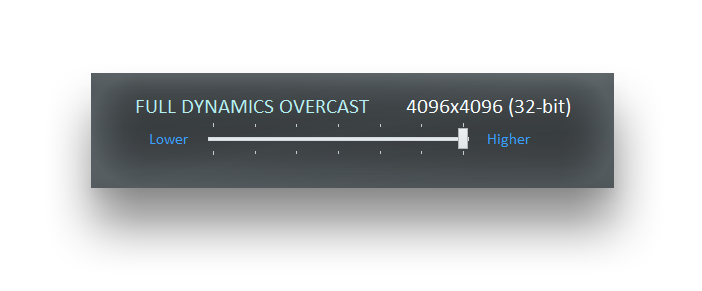 ---
ART TOOLS API
One of our newest additions to features is our Art Tools API which allows users to create and share their own ASCA/AS16/ASP4/ASP3D content – Currently enabled for Sky Textures only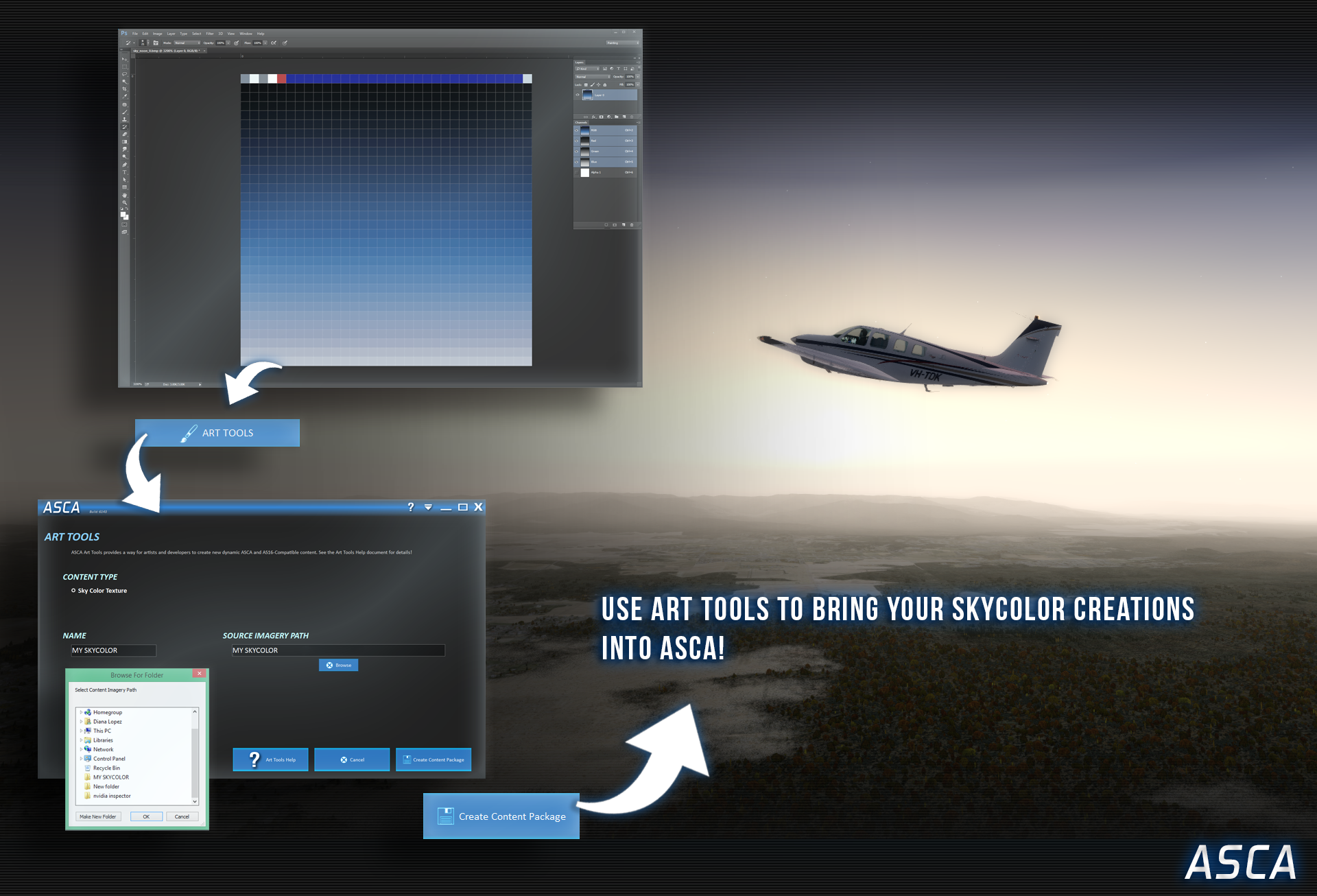 ---
WX INFLUENCE CONFIGURATION!
Get only the looks you want! The new Wx Influence Configuration utility (available via the Settings Screen) allows user to adjust Wx selection profiles and geographic profiles for all content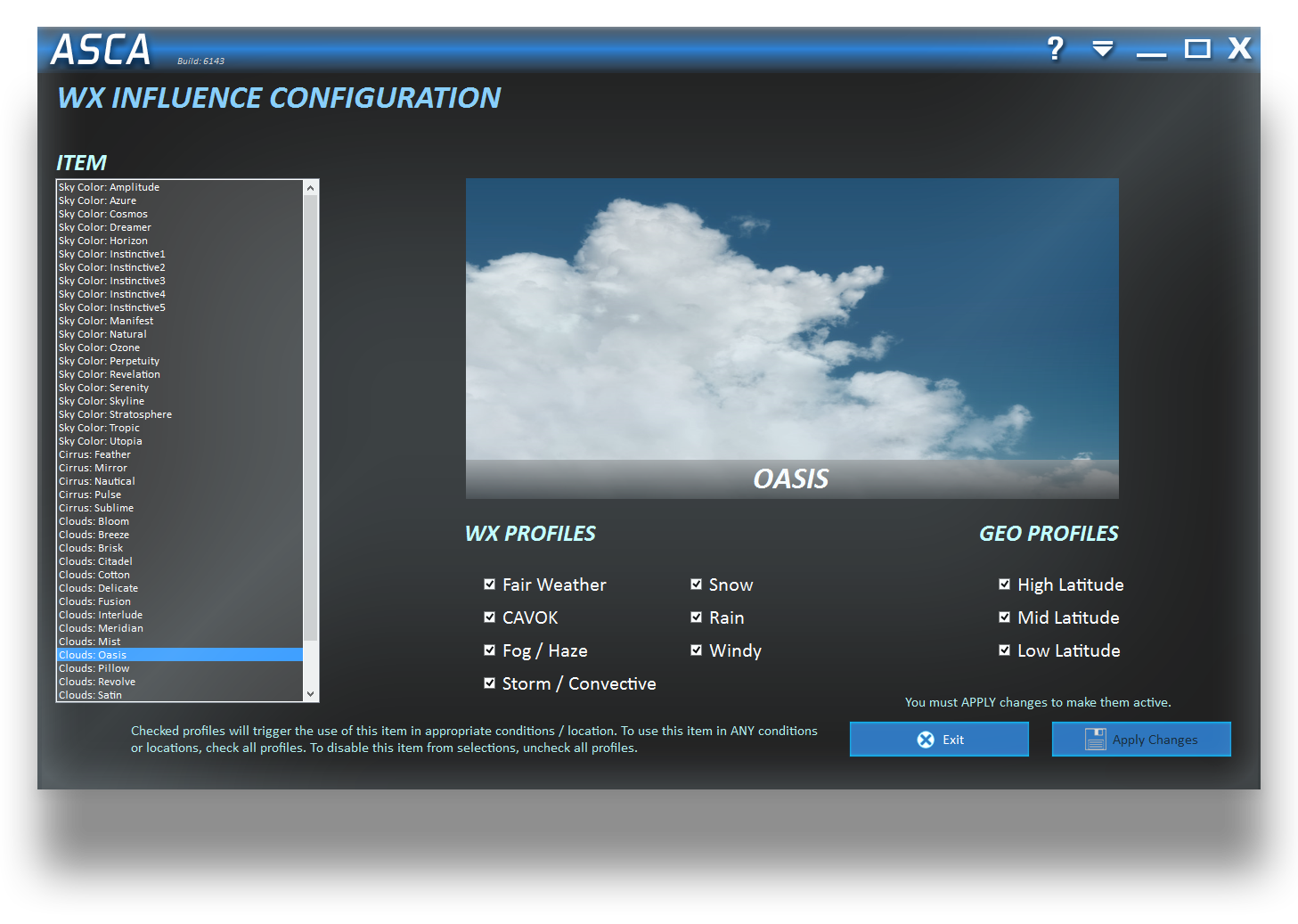 ---
HOW IT WORKS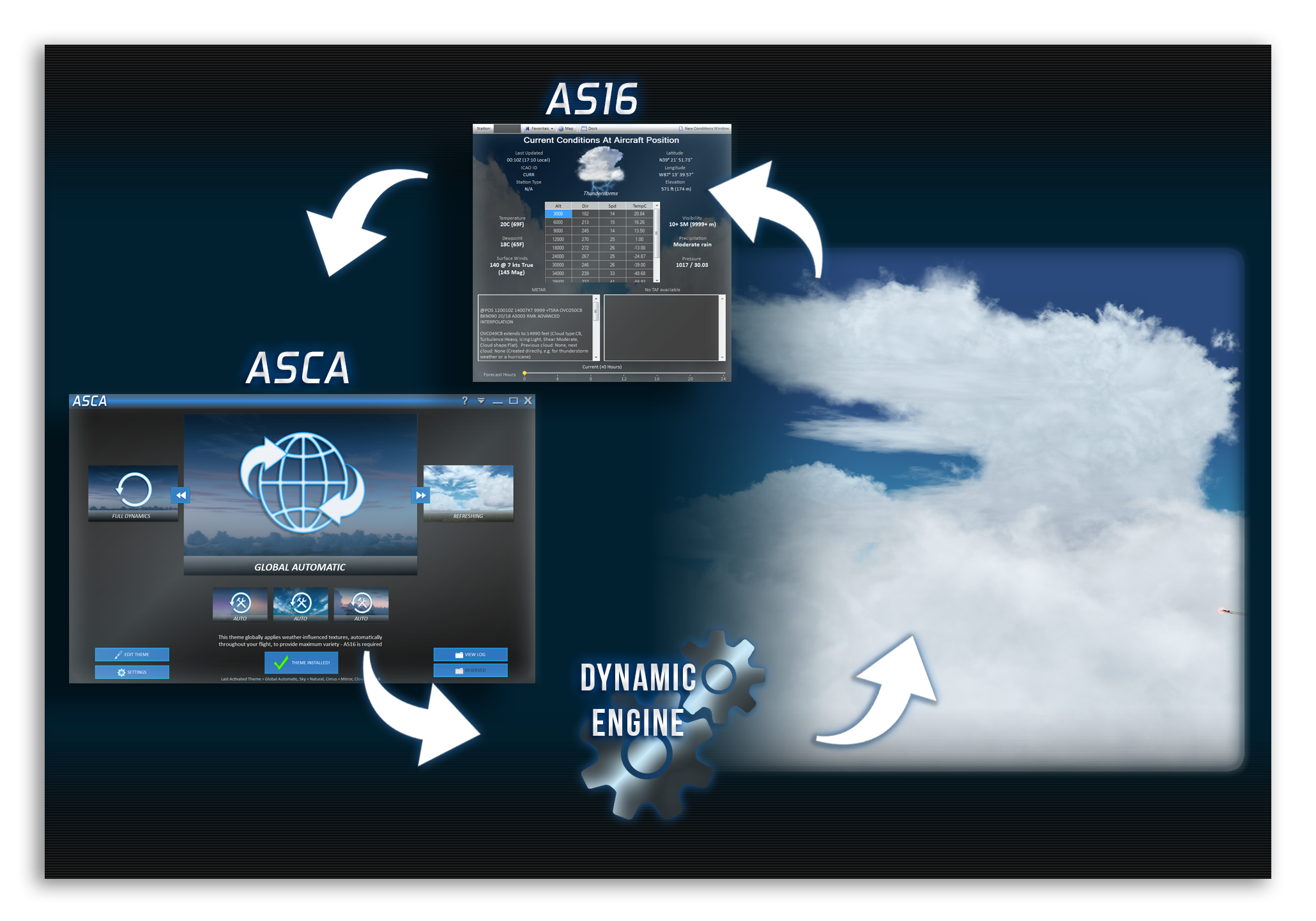 ---
While ASCA and AS16/ASP4/ASP3D work great together, they are also fully compatible (either alone or together) with any other graphics add-on and weather add-on. You have full flexibility to mix and match any aspect and selectable feature set within these add-ons. 
---
REQUIREMENTS
---
Windows Vista or later
Microsoft Flight Simulator X with SP2 or Acceleration OR FSX:Steam Edition OR Prepar3D v3 OR Prepar3D v4 OR Prepar3D v5 (non-EA mode)

*
*Notice: ASCA content is NOT compatible with Prepar3D v5's EA mode (Enhanced Atmospherics) and will not be visible when this mode is enabled, as visuals will be replaced by trueSKY clouds and skies.  ASCA content for P3Dv5 is limited to non-EA mode only, where it will operate normally as expected in the traditional "FSX-style" cloud representation
ASCA works with both FSX and P3D platforms on a single license
2GHZ processor or better
2GB RAM or better
1GB available hard drive space for standard resolution content
2GB available hard drive space for optional HD resolution content
Minimum monitor resolution to access all user interface features: 1280×800
Requires an online internet connection for normal usage.  Online activation is mandatory.  License is valid for one computer/installation only.  Moving software to another computer will deactivate the previous computer.  10 automatic reactivations are permitted.  Multiple-computer installations will require an individual ASCA license for each computer that it is installed on.
Recommended
3.0GHZ Processor or better
4GB RAM or better
5GB available hard drive space
Broadband high-speed internet connection
1440×900 or better resolution

---
SCREENSHOTS
---
All screenshots on this page are unedited,  brought straight from the simulator,  with only a frame border applied for presentation. What you see is what you get!
---
CHANGELOG
---
 Here is a comprehensive list of changes and additions in Service Packs 3, 2 and 1!
---
ASCA Service Pack 3
– Added compatibility with ASP3D and P3Dv5. Must use the ADD ON FOLDER path for ASP3D (i.e. [documents]\Prepar3D v5 add-on files\ActiveSkyP5 and not the actual sim folder when using ASP3D. If using ASCA stand-alone without ASP3D or with a previous version of ActiveSky, you may select the simulation install folder itself.
– Updated auto simulator/path name handling when ASP3D client overrides path (a normal behavior when ASP3D is running) – previously the path name text prefix was shown, now it should properly show "ASP3D+P3Dv4" or "ASP3D+P3Dv5" accordingly.
– Updated theme definition text in Global Automatic and Full Dynamics so that AS16/ASP4/ASP3D required is shown instead of AS16 required
– [051820] Adjusted handling of texture files in attempt to avoid interference by other add-ons
– [052120] Changed handling for restoral and category de-selection in options screen, when using ASP3D, for proper deactivation of ASCA content using the P3D add-on folder specification
– [052120] Updated documentation for ASP3D use
– [061520] Fixed problem with structures re-enabling properly in some potential uses of options screen structure checkbox enabling
– [061520] Added compulsory warning/notice about restarting the full session if cloud structions option is changed (to prevent depiction/cache error/cld not found errors if user changes this during a session)
ASCA Service Pack 2

– Added P3D v4 support
– Added new "Reset Simulator Definitions" button in settings screen which will clear existing items and reset them as per a new first run installation
– Enhanced simulator name / identification logic to prevent incorrect or obscure simulator names, especially with custom P3D installation paths
– Added description of Reset Simulator Definitions button in User's Guide
ASCA Service Pack 1
– 4 brand new "Ultra-Soft" HD cloud texture sets: Fusion, Oasis, Silk and Stratify
– 2 brand new "Soft Congestus" HD cloud texture sets: Meridian, Citadel
– 2 brand new Sky Color sets: Serenity and Horizon
– 1 brand new HD cirrus cloud texture set: Nautical
– Newly modified cloud base textures for all previous cloud sets providing better blending and realism
– Modified cumulus congestus cloud structures for better base depictions and volume
– Modified cumulonimbus incus and cumulonimbus calvus cloud structures for more blended lighting graduation in most cases
– Improved Sky Color texture contrast, saturation, vibrancy and darkness graduation adjustments for all previous Instinctive sets
– Improved both overcast models with reduced patterning/lighting issues in lower-light (sunset/sunrise) conditions
– Adjusted all sky color sets to incorporate more shading, contrast and shadows in cloud depiction
– Adjusted Instinctive 1-5 sky color sets for darker and more shaded cloud depiction in stormy/raining conditions, become brighter and more white in fairer conditions
– Adjusted automatic wx influence definitions for significant influence towards newest content
– Adjusted full dynamics associations for signficant influence towards newest content
– Adjusted all previous theme defintions for signficant influence towards newest content
– Adjusted stratus cloud models to reduce vertical scaling/stretching of certain wispy-style textures
– Adjusted error during theme install message to always be "topmost" to avoid errors being hidden behind other windows
– Adjusted UI processes to automatically select a new theme when created, when returning to main selection screen
– Redesigned standard and congestus-type overcast cloud models to eliminate "dark elongated" clouds that would look strange when viewing overcast from high above due to inherent simulator z-order issue
– Added new geographic influence capability (using AS16) for latitude-based infleunce of all items (currently used for Sky Colors, but user can configure any category)
– Added new option "Full Dynamics Overcast Texture Resolution" and defaulted this at 1024-32bit (was locked previously to 512-dxt) for user control and increase default overcast resolution in Full Dynamics mode
– Added new ASCA server news message at startup
– Added new ASCA version checking with new update notification
– Added new Wx Influence Configuration screen/utility (available via the Settings Screen) allowing user to adjust wx selection profiles and geographic profiles for all content
– Added new Art Tools API allowing users to create and share their own ASCA/AS16 content – Currently enabled for Sky Textures only
– Added file handling adjustment to clear potentially erroneous temporary files from a sim crash or other windows issue, which could result in a failed activation in some cases
– Added more failsafe file copy/transfer routine during activations to prevent potential failures during intermittent connection stability issues in some networked configuration cases
– Added additional work file cleaning routine to prevent potential issues during previous failed activation/installations
– Added small delay during cirrus file copying/backup/work file deletion steps to prevent potential installation errors in some cases
– Fixed issue with Full Dynamics not working leading to Low Resolution and Static texture depiction
– Fixed problem where unchecking Cloud Structures option might not restore cloud definitions to default, resulting in potential cloud texture issues / missing clouds when cloud structures disabled in ASCA
– Fixed problem when using Cloud Structures but not Cloud Textures, where the models/definitions/metadata was not properly set in sim to activate ASCA cloud structures
– Fixed problem related to creating a new theme that could result in application crash
– Fixed problem in Nautical cirrus set causing installation/activation errors
– Updated documentation for recent changes
---
QUICK LINKS
---