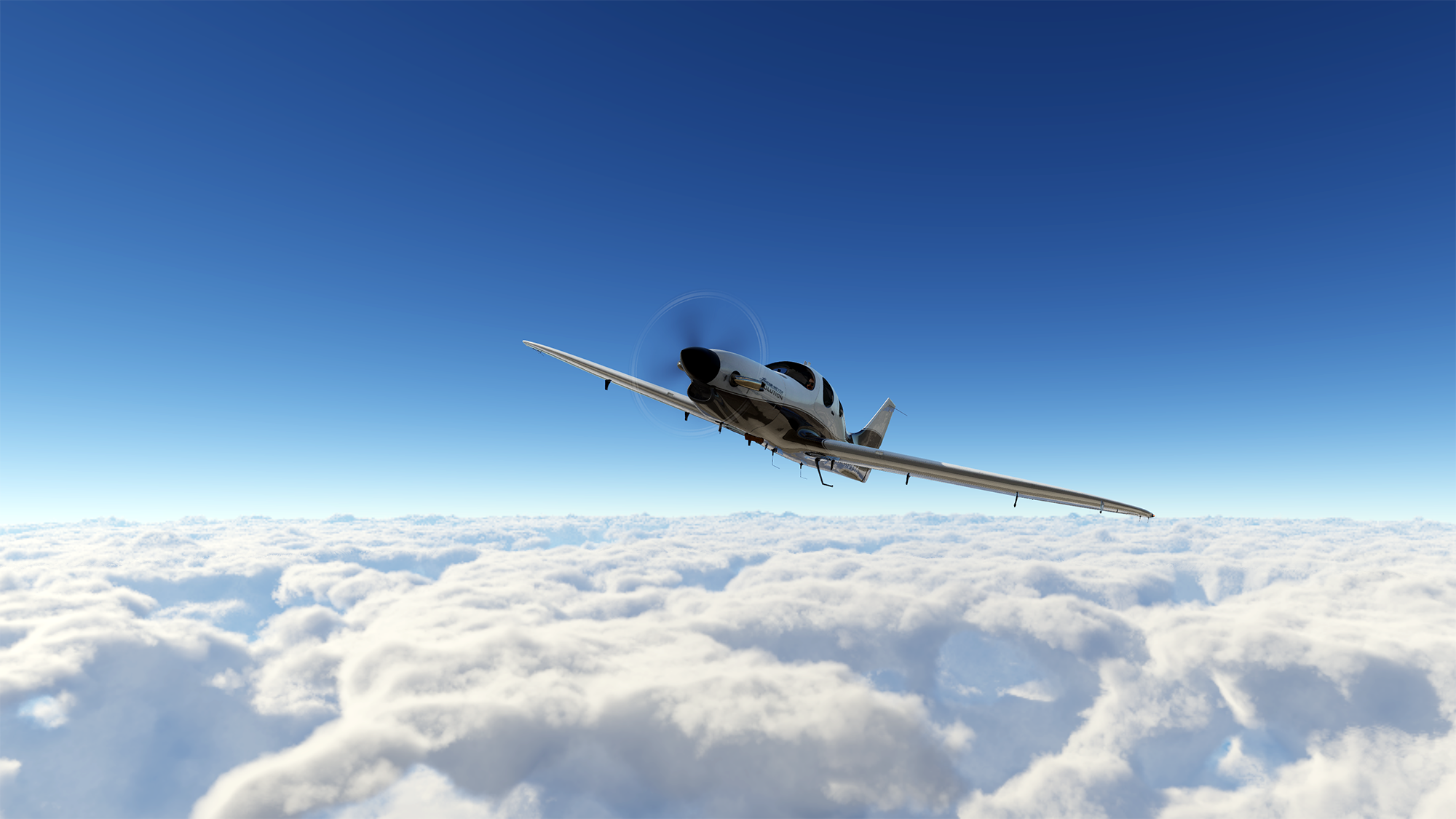 The next installment in the Active Sky series, Active Sky XP 12 brings extensive integration with the new X-Plane 12 platform and its re-designed weather system.
Not a "replacement" to the internal weather system of XP12, ASXP12 is a Comprehensive Enhancement, enabled by tight integration, that adds an improved weather experience, from planning, weather data access and interaction, weather control, automatic weather mode control, air effects, to advanced depiction, and much, much more.
---
Buy Now
Authorized resellers include SimMarket, Aerosoft, JustFlight and Flight1. Click on a preferred reseller below to purchase and download now:
---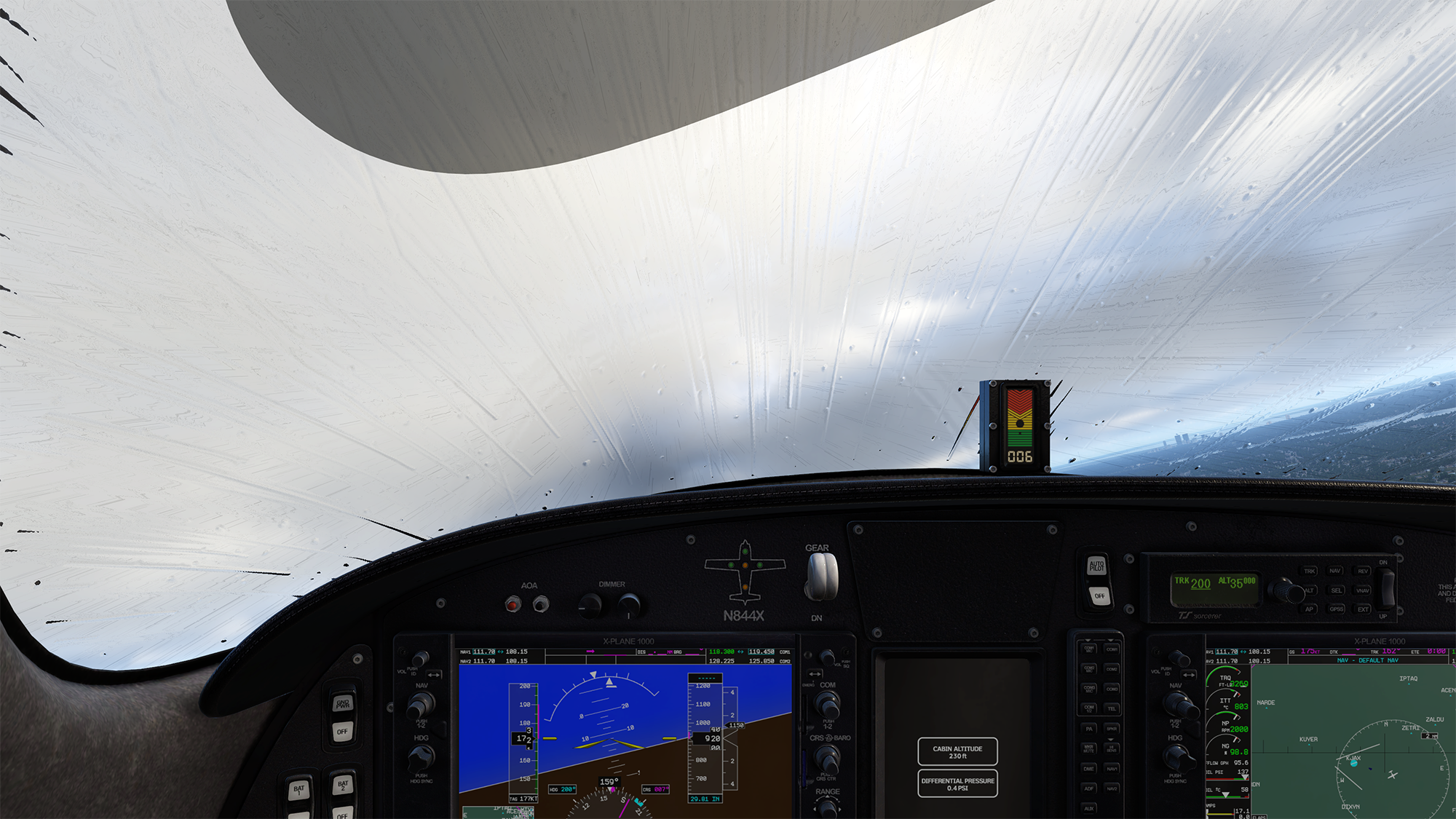 ---
Over 20 years in the making, Active Sky brings a specialized online weather network that aggregates many weather data sources including surface and model data, and synthesizes and curates it into the most accurate and realistic weather scene possible for your simulated flights.
As always, Active Sky provides Live, historical, and customized weather options, with historical playback capability, provide the weather exactly as you want it, when you want it.
---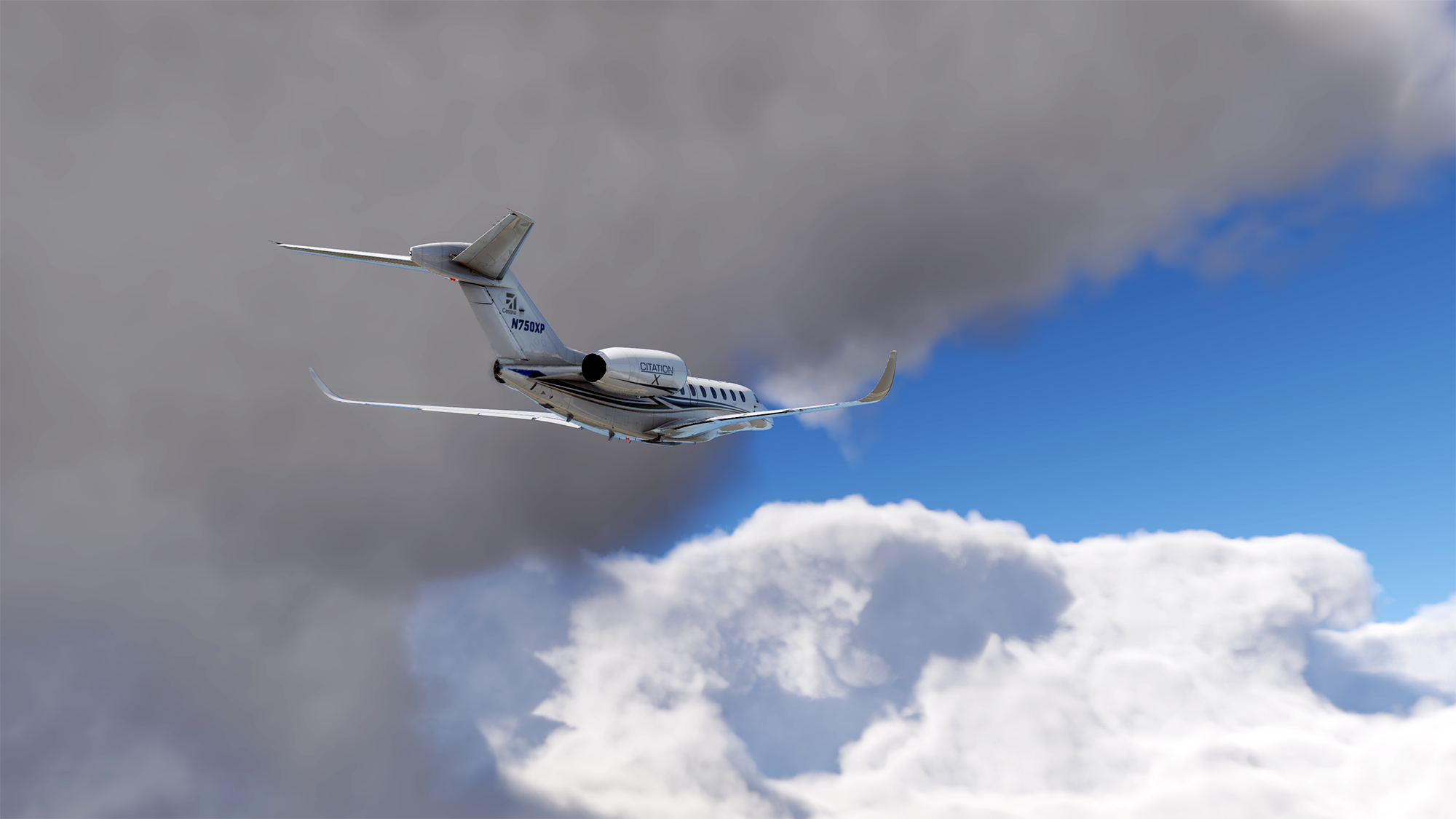 ---
Features Spotlight
Evolving Weather Depiction utilizing XP12's new weather SDK/API, which is undergoing active improvement – ASXP12 brings new control capabilities and accuracy, enhanced smoothing, and couples with the new 3D procedural clouds and new lighting system of XP12 for a much improved visual experience
Enhanced Air Effects works with and enhances internal X-Plane 12 effects, providing new turbulence, drafts, thermals, terrain-based wind effects, variability, microbursts and more
Optional Live Hybrid Depiction Control allows a combination of ASXP12 fully-controlled weather depiction and effects, and X-Plane 12 live weather depiction + ASXP12 effects – XP12 live wx depiction is enabled in the enroute phases, and ASXP12 wx depiction is enabled in the departure/destination phases
Active Sky Weather Engine brings the core features that made Active Sky the leading weather add-on for FS9, FSX, P3D, and XP platforms, including Advanced weather synthesis and interpolation, high-resolution global model data integrated with surface observation and forecast data, realistic air and atmosphere effects, a comprehensive weather data network, integrated visual mapping and planning, and much, much more
Historical Weather is included for up to 3 years in the past, in hourly intervals, with automatic playback to keep you in sync, changing weather dynamically as it happened in real life
Custom Weather allows visual application and modification of all weather parameters using the ASXP12 interface
Navigraph and SimBrief Integration allows optional up to date Navigation and Airport databases as well as SimBrief Flight Plan load/import
Voice Weather Delivery Active Sky ATIS and Flightwatch are available at any time by listening on 122.00, 122.02 or 122.03 for closest station, actual/current interpolated conditions and destination weather reports, respectively
Comprehensive API allows 3rd parties to integrate in many ways, getting or setting nearly every parameter of ASXP12 weather and depiction
Mobile Companion App Use any device/browser to connect with Active Sky over your network and view and control the weather
Features, specifications, requirements and pricing subject to change
---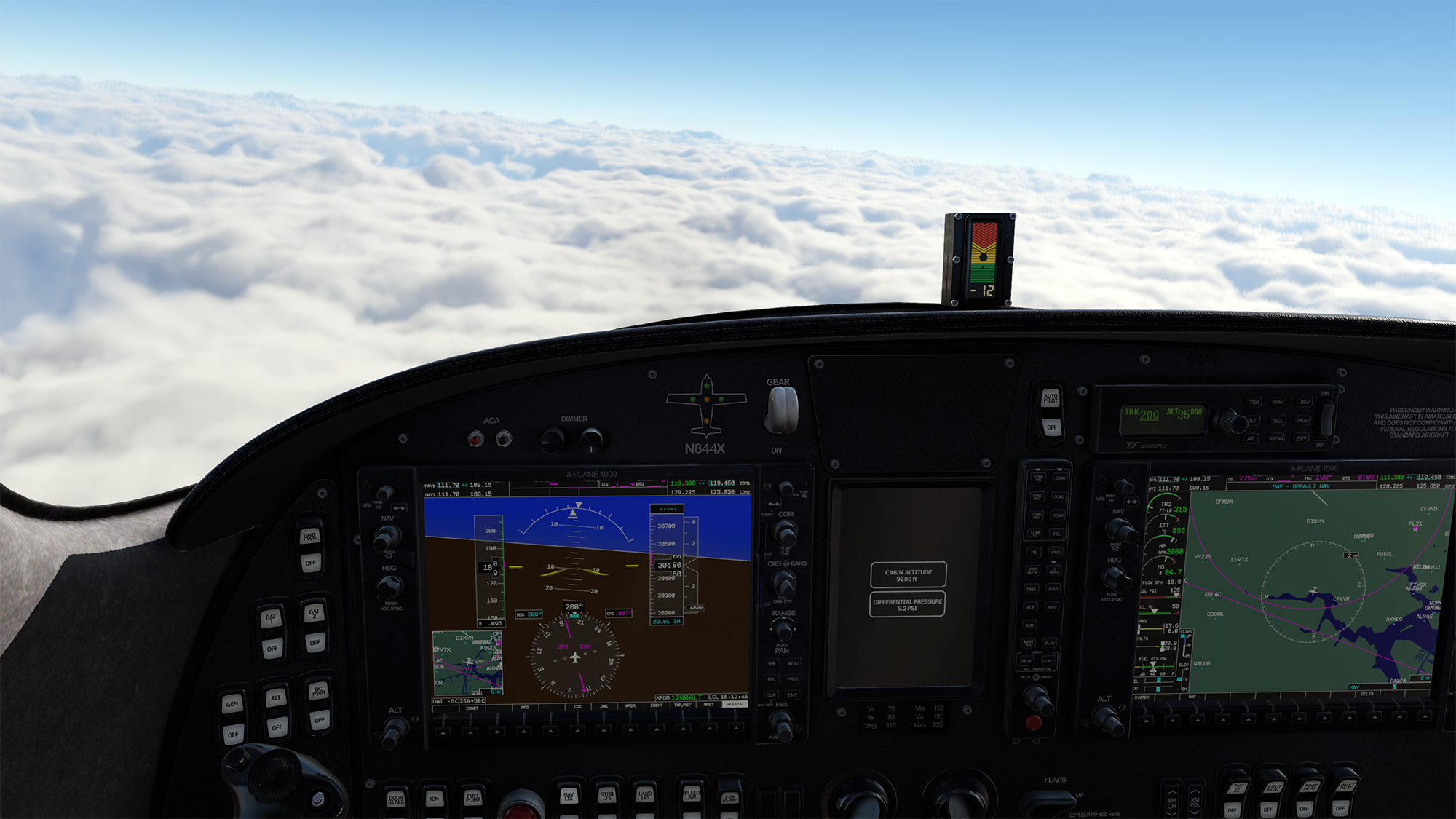 ---
Requirements
Windows 64-Bit (v7 or later) Only

Mac, Linux and 32-bit X-Plane/Windows versions are not supported
In a networked environment, the ASXP application/client may run on Windows 32-bit (7 or later), but X-Plane must be 64-bit on Windows 64-bit (7 or later)
X-Plane 12: v12.04 or later (64-bit for Windows) required
Active and stable internet connection (broadband recommended)*
500mb available hard drive space
Video Card: Minimum as required for X-Plane 11 or X-Plane 12. DX12/Vulkan Compatible card with 2GB+ VRAM is recommended.
1024×768 minimum available screen resolution to display all user interface features
*Active Sky XP 12 is an online product that will require the creation of a new user account. You must be logged in to use the software. One login per user account is permitted. You can install the software on multiple machines and/or move the software to other machines, but may be logged in only once at a time. Using Active Sky XP 12, creating a user account, and logging into the system require the acceptance of our Privacy Policy at https://hifisimtech.com/privacy-policy.
---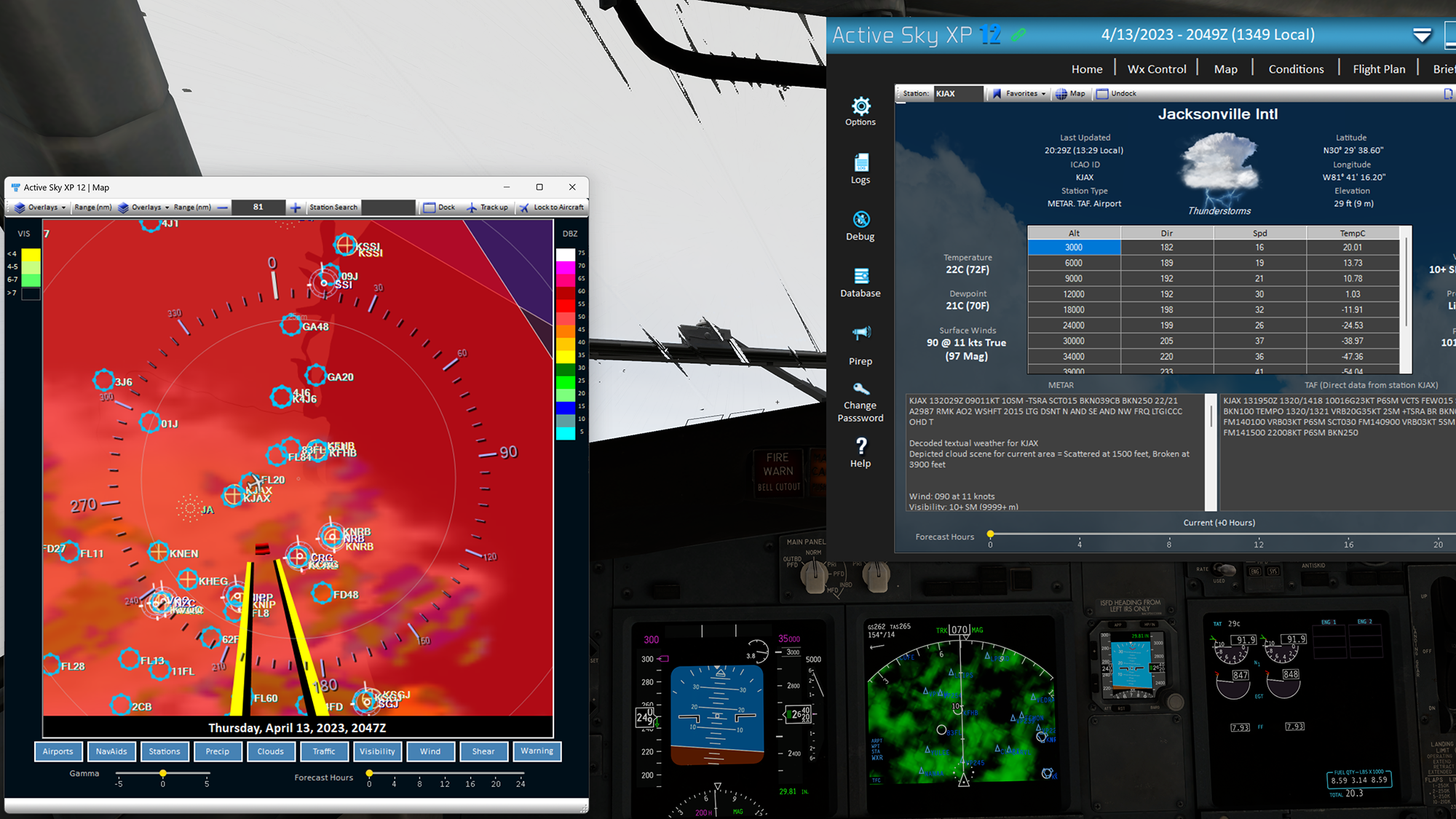 ---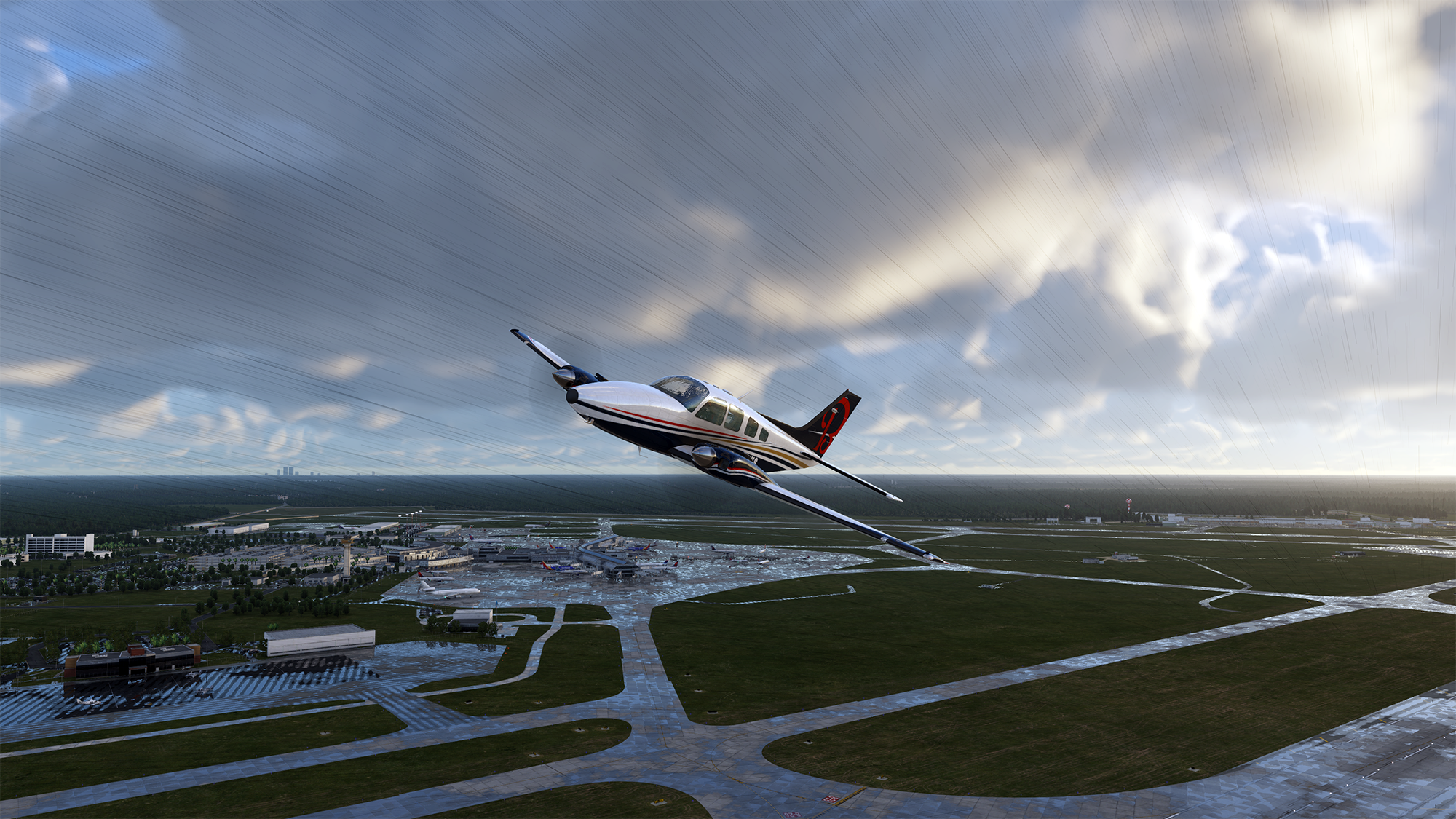 ---
Frequently Asked Questions
Q: Why is an upgrade not available?
A: A free upgrade was available through May 19, 2023, available to all ASXP users who used/installed the pre-release OPEN BETA versions. This offer has expired. Compared to previous releases, ASXP12 is being launched under different circumstances with different costs and considerations than many of our previous products. This requires us to release ASXP12 as a single product/variant with a single price, which we feel is an excellent value for both previous Active Sky product users and new users alike. Note that a significant portion of ASXP12 proceeds go to support, maintain and improve the advanced HiFi DataNet cloud-based weather network for ASXP12, and our pricing reflects the costs associated with that. Thank you very much for supporting HiFi and Active Sky, and for your continued purchase of new products which enables us to continue offering Active Sky, supporting users, maintaining the software and the HiFi DataNet network, and creating new innovative features.
Q: Can I use ASXP12 for X-Plane 11?
A: No. ASXP12 supports X-Plane 12 only. ASXP supports X-Plane 11.
Q: Can I have both ASXP12 and ASXP installed at the same time?
A: Yes, you can use the same license key and login/account for both products, which can both be installed. Just use the one you want for the specific simulator version in use at the time.
Q: Is there an SDK/API for other add-ons to interface with ASXP12?
A: Yes. We provide a comprehensive API including easy-access http interface system to get and set weather and integrate in many different ways with ASXP12. API Documentation is found in the Program Files installation folder of ASXP12 (Documentation subfolder).
Q: What is Hybrid mode and what is its purpose or benefit?
A: This is an experimental mode to allow the best of both full ASXP12 control and new XP12 multi-region weather. When in XP12 live wx mode, AS doesn't control weather parameters, it leaves everything up to XP12 and its live weather data/depiction mode. The weather data used by ASXP12 remains AS entirely and is essentially the same as XP12 data, except for surface data, where our data tends to be more up to date and offers more functionality and features/options. So this way at your departure and destination areas you get the ASXP12 full experience, and enroute, you get the XP12 live wx experience with AS effects and features available. These effects include our new specialized turbulence, drafts and all air effects in general. In XP12 live mode, these effects are additive (along with XP12's internal live wx effects).
---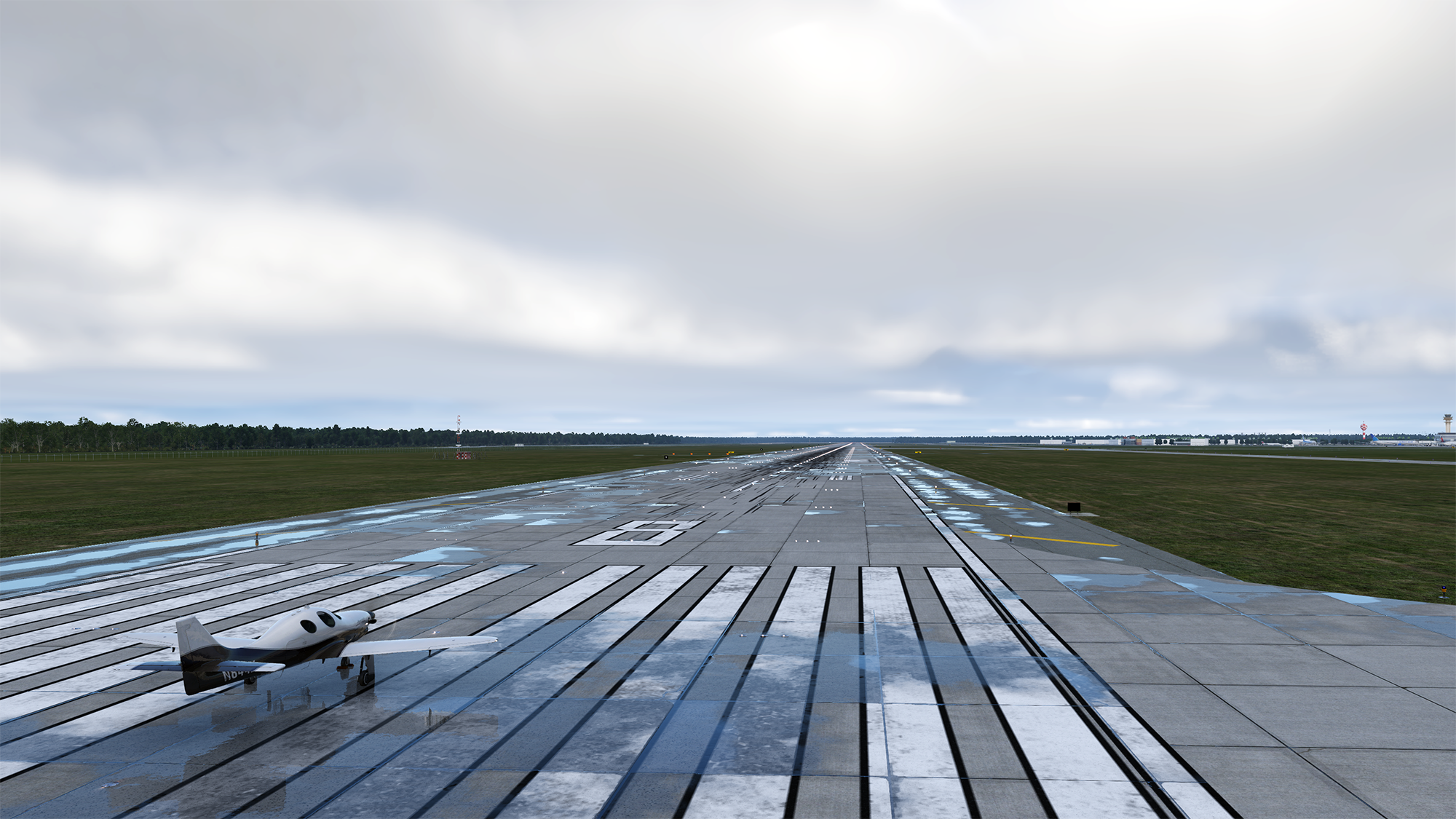 ---

---