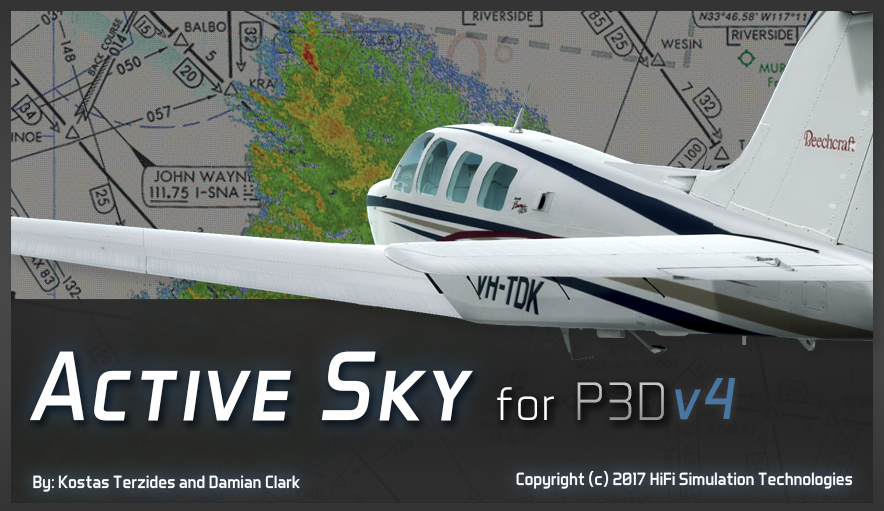 Active Sky for Prepar3D v4 (ASP4) has been officially released!
ASP4 incorporates P3D v4 integration using a new 64-bit interface design and brings new visibility depiction and options, 64-bit XGauge weather display and radar, new active runway information, air effects enhancements and more.
ASP4 is a FREE UPGRADE for AS16 for P3D users.  Previous-generation product users including ASE, ASN, AS2012 as well as AS16 for FSX (cross-platform) are eligible for the upgrade version of ASP4 at reduced pricing.
For a limited time, ASP4 is also available as a fully-functional FREE 7-DAY TRIAL.
Thanks to the HiFi Private Beta Team as well as the Open Beta participants who helped ensure ASP4 was properly tested and stable for an official release!
For more information, or to download and run ASP4 right now, visit the ASP4 page at www.hifisimtech.com/asp4.