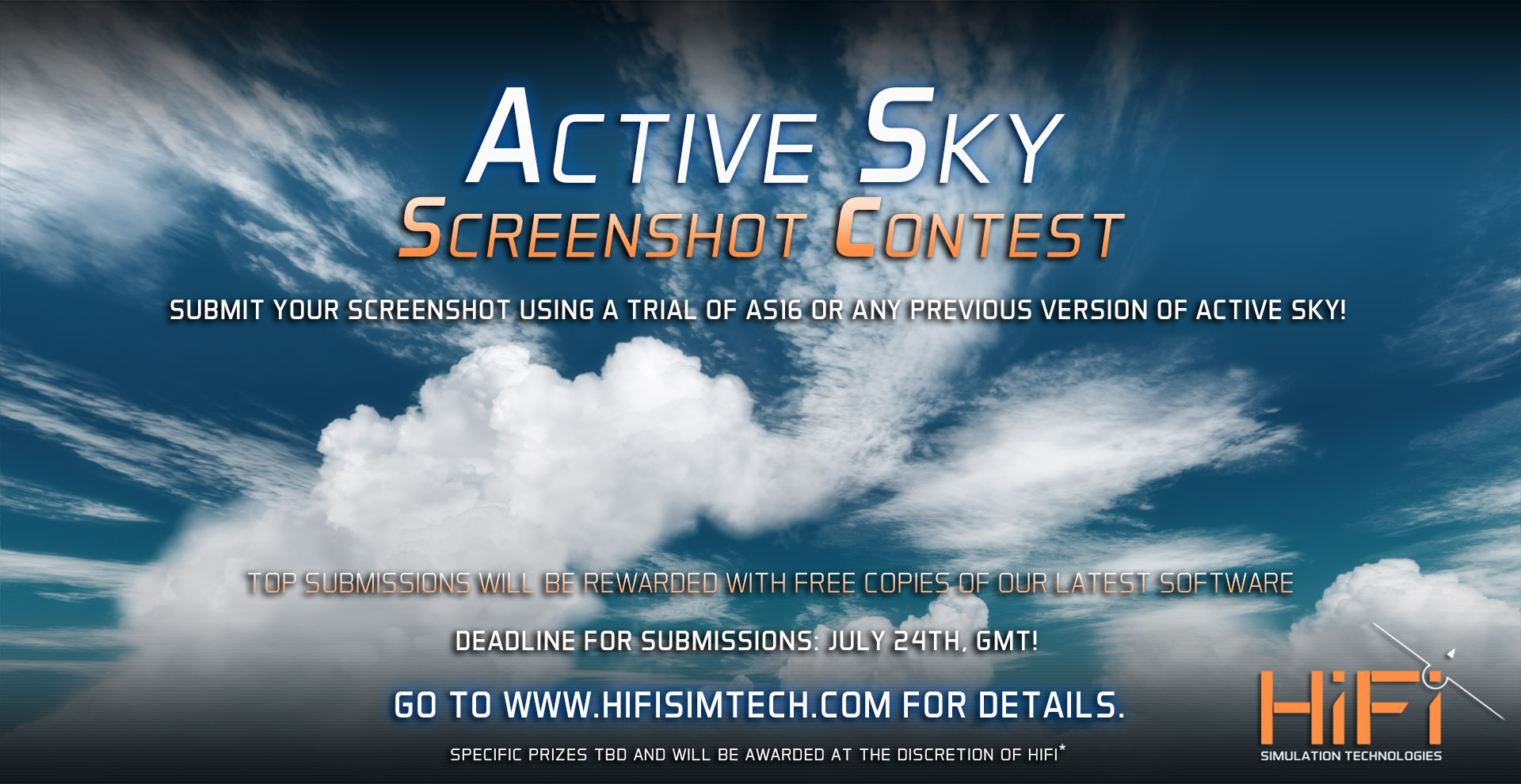 We're excited to announce that we're holding a screenshot contest for Active Sky! Share your screenshots with the community and you'll have a chance to win free licenses of our latest software.
The Active Sky screenshot contest is open to anyone using any version of Active Sky (with FSX or P3D) including our free 7 day trial of AS16 available at http://www.hifisimtech.com/downloads/
Deadline for submissions is July 24th, GMT. Multiple submissions are permitted. Judgment will commence at the conclusion of the contest submission period and winners will be decided by HiFi staff.  Prizes/awards will be issued shortly after.
For further details,  please visit the screenshot contest thread at http://www.hifisimtech.com/forums/showthread.php?6516-2016-active-sky-screenshot-contest